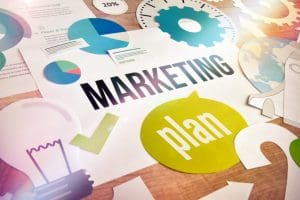 Now that you have a few articles under your belt and have a handle on basic techniques for promoting them, it's time to take a step up and tackle some advanced skills. These activities will take your article marketing efforts to a whole new level:

1. Approach editors directly.
Once you've proven your ability to put out high-quality articles on a consistent basis, it's time to see if you can bypass the middleman (the article directories) and provide regular content to a newsletter, blog, or website. Locate editors of publications or blogs in your niche. Pull together a short list (with links) to some of your favorite pieces that would be appropriate for their audience, and email them a short note introducing yourself, presenting the links to your material, and asking if they'd be interested in receiving regular, exclusive content from you for publication. The benefit for them is that they know they can count on quality content that isn't appearing elsewhere on the Internet; the benefit to you is that you can reach a target market on a regular basis, thereby compounding the "expert" effect.
My favorite resource that teaches this method can be found at:
http://www.ebookprofitscoach.com/how-to-blog-tour.php
2. Include appropriate keywords.
Keywords are words or phrases that a potential reader would use in an online search engine to look for information on a specific topic. By using keywords, you have a greater chance of someone being linked to your article from an online search engine, thereby potentially increasing the traffic to your site.
The key to keywords (pun intended) is to think like your reader would think. For instance, if you want to draw people to your handmade greeting card site, you might want to include keywords and key phrases in your article and title such as:
greeting cards
greeting card use
sending greeting cards
occasions to send greeting cards
selecting greeting cards
handmade birthday cards
anniversary cards
While keywords are no guarantee that your article will become the number-one ranked link on Google, it will certainly help people find you in the vast wasteland of the Internet.
3. Re-use your articles in other media formats.
Once you have a group of targeted articles, re-use them by recording them as audio or video and releasing them online. Some people simply respond better to other forms of communication, so by providing a variety of media types, you expand your reach. It's just another way you can connect with your target market in the way they prefer.
Article marketing is a rich and complex strategy for drawing your audience to your site. There are so many different ways to continue to market your articles that you could spend all your time finding new ways to leverage the work you've already created. The best part is, there's something for everyone!